About Us..
Rocky Shores Veterinary Hospital, P.C. is a full-service, companion animal veterinary hospital providing comprehensive medical, surgical and dental care. We are accredited by the American Animal Hospital Association which means your pet will receive the highest level of care, and you will experience superior customer service.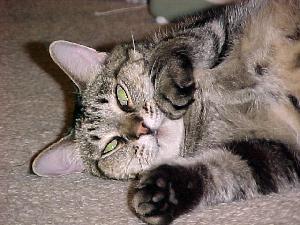 We provide a broad spectrum of diagnostic procedures through in-house testing and the use of external laboratories. We also work closely with referral and specialty practices when special diagnostic procedures are required. The facility includes a well-stocked pharmacy, in-hospital surgery suite, in-house x-ray capabilities, a closely supervised hospitalization area, and a spacious, comfortable waiting room with television and coffee service. Because we are exclusively a medical and surgical facility, (we do not offer boarding nor grooming), our team of professionals can dedicate 100% of their time to providing the highest level of care to your pet.
At Rocky Shores Veterinary Hospital, P.C. our mission is to provide superior, compassionate veterinary care, while treating your pet as an important member of your family and ours. We will strive also to continually share with you, our knowledge on the health and wellness of your special family member. Our job is not only to treat your pet when he or she isn't feeling well, but also to help you learn how to keep your four-legged family member happy and healthy. We are your partners in providing those who are near and dear to you with many happy years of tail-wagging, ball-chasing, pouncing, purring, and cuddling.